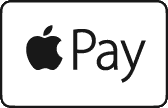 Greeting Panzerwreckers.
I am pleased to announce that Apple Pay is now a payment option at your favourite website! You'll need a compatible device and card issued by a participating bank, but that's it. It's very quick, simple and incredibly secure. A heads up though: Apple Pay cannot currently be used to ship to UK or Canadian addresses, so if you live in either, you'll need to use PayPal or your card. This will eventually get ironed out and is related to how UK & Canadian postcodes are handled by the Panzerwrecks website. In other words – bear with us. Apple Pay will only show as an option if you are using a compatible device, if not you will see the regular checkout.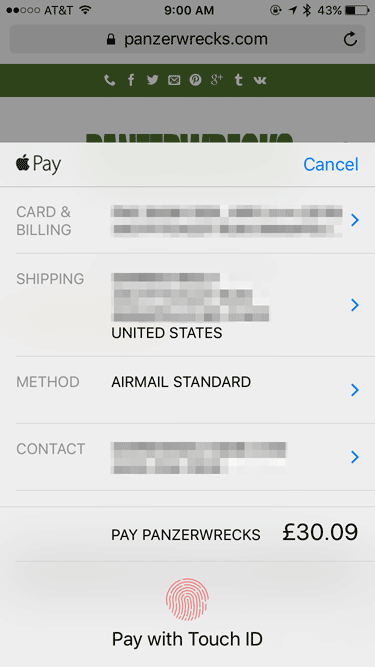 Android users; we'll be bringing Android Pay to you as soon as we can.
Lee